Rockwool Blanket:
the flexible insulation solution
A flexible, non-combustible, water-resistant insulation solution, Rockwool blanket offers superior fire resistance properties, along with thermal and acoustic insulation, plus energy conservation. A Rockwool blanket is made from natural rock and recycled products that are heated to form a molten mixture and then spun into fine wool. This insulation material resists temperatures up to 1,093°C, making it great for a wide number of uses.
We provide same or next day delivery for Rockwool blankets, allowing you to get what you need, without the wait.
100mm – 1200mm
Medium Density
Un-faced surface has a light brown appearance
Rockwool Blanket Insulation typical applications
Rockwool blankets are versatile, giving them many different applications across a number of industries.
Boilers, Heat Exchangers, Reactors
Constant and consistent process temperature control is vital to ensuring a reliable and efficient heat exchange in boilers and reactors. Blanket insulation prevents heat loss from the coil or mechanism entering the heat exchanger and from the heated water or gas as it exits the boiler and is transferred to its required location. Reduced heat loss increases the efficiency of the entire system meaning less impact and therefore increased longevity of equipment and less overall energy consumption. Rockwool blankets provide effective thermal insulation performance and are the perfect solution for covering large diameter piping and process equipment or irregularly shaped components. 
Rockwool blanket delivers a simple and effective thermal and acoustic insulation solution for mechanical plants. Blanket insulation offers greater flexibility when compared to rock wool board-style products. Rockwool blankets can be wrapped around larger process equipment regardless of shape. It can also be customised with wire mesh and metal bands to fit larger-diameter pipework as well as small vessels or equipment.
Being non-combustible, Rockwool insulation also provides fire resistant insulation to potentially dangerous equipment like kilns, autoclaves and boilers.
Pressurised steam lines can be inefficient and dangerous if not sufficiently insulated. Rockwool blankets provide a customised solution for maintaining the internal temperature and pressure of steam lines. Rockwool also provides a non-combustible outer layer that protects personnel from potential injury caused by contact with hot pipe surfaces. The thermal insulation performance of these blankets is not adversely affected by contact with water. Rockwool pipe sections provide a simple, prefabricated, ready-to-install option and the Rockwool blanket offers an adaptable and customisable alternative
Why choose a Rockwool blanket?
There are a few benefits to choosing a Rockwool blanket for your insulation needs. These include:
Benefits of Rockwell blankets
The benefits of Rockwell blankets are extensive, and they can be used in a variety of settings. Some of these benefits include the following:
Flexible & Suited for Large Surfaces
Our Rockwool blanket is high-quality, providing flexible insulation. It can be easily installed on large or difficult surface areas like boilers, heat exchangers, reactors, and on larger process equipment. Available in 100mm to 1200mm widths, blankets are medium density and can be cut to fit large and small cavities and surfaces. Flexible fixation options make Rockwool blankets simple and quick to install.
The fire and thermal properties of wool blankets derived from natural rock enables companies to save on overheads and energy consumption. Improving both building and machinery efficiency results in a reduction in energy consumption and therefore costs. These insulating blankets can also help save heating costs. Personnel and infrastructure protection and accident prevention provided by Rockwool blanket application can also limit costs associated with potential damage and compensation. Reduce energy loss and therefore electricity demand by insulating both plant and equipment.
These blankets provide personnel protection in industrial and commercial facilities. Protect personnel by insulating any exposed hot surface with Rockwool blankets and Rockwool pipe sections. Rockwool blankets limit condensation, thereby preventing moisture build-up which can result in infrastructure damage and hazardous bacteria and mold growth.
Achieve year-round energy efficiency with Rockwool insulation. Adding Rockwool blanket insulation to plants, warehouses, and new buildings keeps the heat and sound in and the cold and noise out. This reduces energy costs, improves environmental compliance, and creates a safer, healthier, and more comfortable workplace.
Get started on insulating your space with Rockwool blankets by attaching your plans and requesting a quote. Not sure which product is best for your project? Our friendly team is happy to meet with you to chat through your options.
Your trusted mineral wool
insulation manufacturer
Our team is passionate about continuous innovation and improvement. It starts with the constant development of our insulation products and is carried through by the service we provide to each of our customers.
As your trusted insulation supplier, we work hard to promise you shorter lead times so you can position yourself as a reliable insulation installer. Need the installation too? Get in touch with our friendly team to organise your carefully completed insulation work.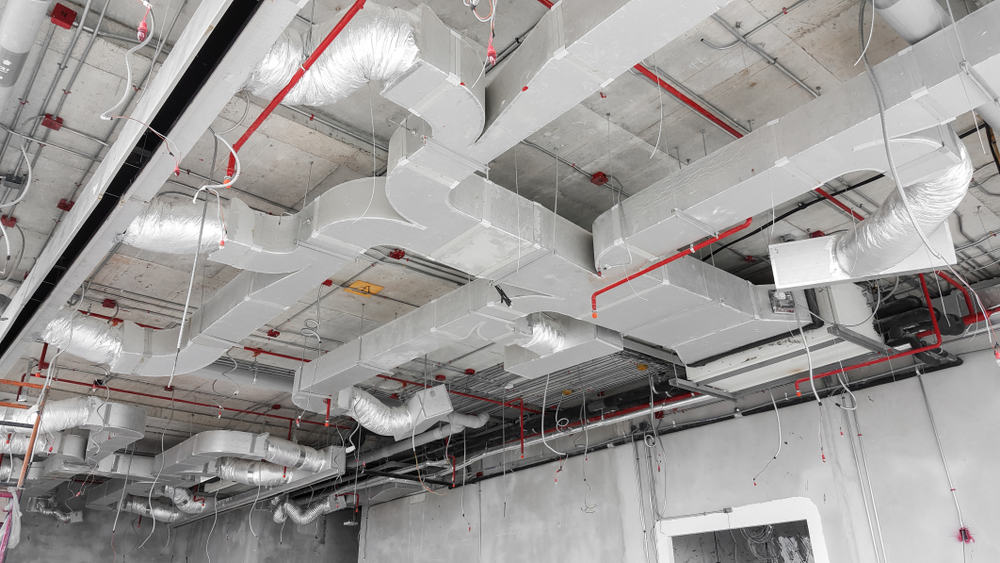 All Insulation & HVAC Supplies has 20 years of experience in the supply of insulation products and HVAC solutions. Contact us today for more information about our range of Rockwool blanket insulation and the other products we provide. Call us on 1300 887 260 or complete our convenient online form and one of our experts will be in touch. We're here to help with all your insulation solutions.